The 2018 Ford F-150: the ultimate weekend warrior
What comes to mind when you think of a Ford F-150? Probably towing and hauling, which the truck is great at. However, the F-150 still knows how to have a lot of fun, and if you really want to go wild we suggest the 2018 Ford F-150 Raptor!
The Raptor made its first appearance during the 2010 model year, and it stood out thanks to its bold grille and Raptor badging. But it doesn't just "look" the part. As the name implies, this trim really is a beast.
Much of the Raptor's build was based off specs Ford used for the truck they raced in the Baja 1000, which is a brutal off-road event that takes place in Mexico's Baja California Peninsula. Engineers made some adjustments to keep the truck street-legal, but the model you can buy or lease at our dealership is still very impressive.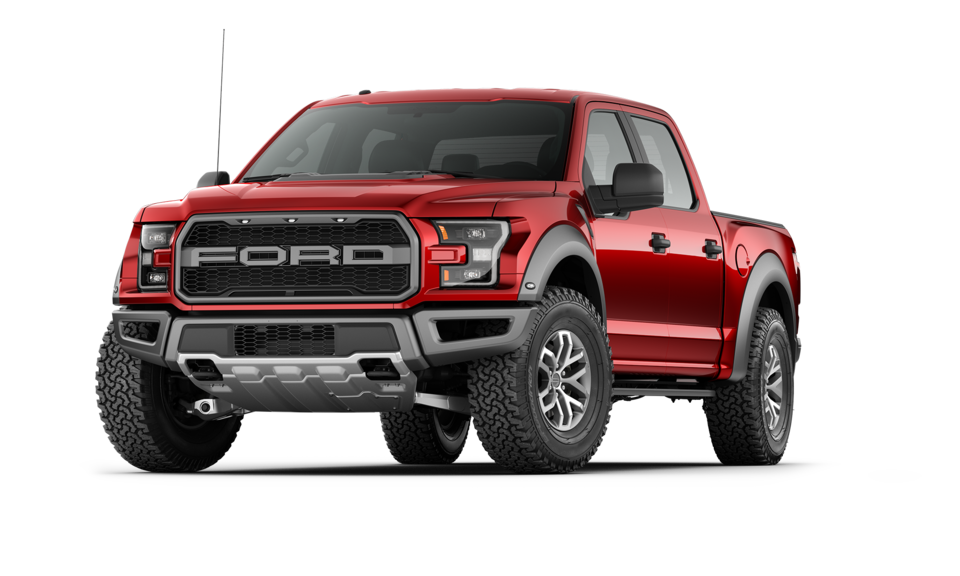 Powering the Raptor is Ford's 3.5L V6 EcoBoost engine that's paired with a 10-speed transmission. It features twin-turbo, intercooled valve technology that you won't find on other F-150 trims that house a V6 engine under the hood. With this "enhanced" V6 you'll have 450 horsepower and 510 lb-ft torque! 
What was the term we used before? That's right -  impressive.
To make sure the Raptor can take on any terrain you throw at it, engineers also outfitted it with FOX racing "shoxs". The shocks not only make off-roading more comfortable, but you'll also have an incredibly smooth ride when commuting on paved roads.
Tech wise, the Raptor has a six-option Terrain Management System system. It allows you to choose the weather/terrain and that in turn will determine the power needed to get the job done. You'll also have standard technology, like the voice-controlled SYNC® infotainment system and SiriusXM. You can upgrade to SYNC®3 which has a touchscreen and Apple CarPlay™ and Android Auto™.
The best way to truly appreciate this model is to come in for a test drive! Stop in this week to check one out and take a step towards owning a vehicle that allows you to really let loose on the weekends.