A lot of people want SUVs but aren't always too keen on driving something as large as a full-size vehicle. Luckily, the marketplace has no lack of smaller options that take the best that SUVs have to offer and combine it with the fun performance of a smaller car. That's exactly what you get when you drive a vehicle like the 2018 Ford Escape.
A deceptively roomy five-seat compact SUV, the Escape uses clever interior engineering to provide the drivers and passengers with plenty of room to enjoy their ride. Its solid design extends to its exterior as well, where you'll find an attractively styled but solidly built chassis that's equal parts durable and agile. While its engines aren't as hefty as what you'd find in a bigger vehicle, its powertrains options deliver everything you'll need for a swift ride with nimble performance. With the right equipment, it can even tow up to 3,500 pounds. That's the best towing capacity in its class.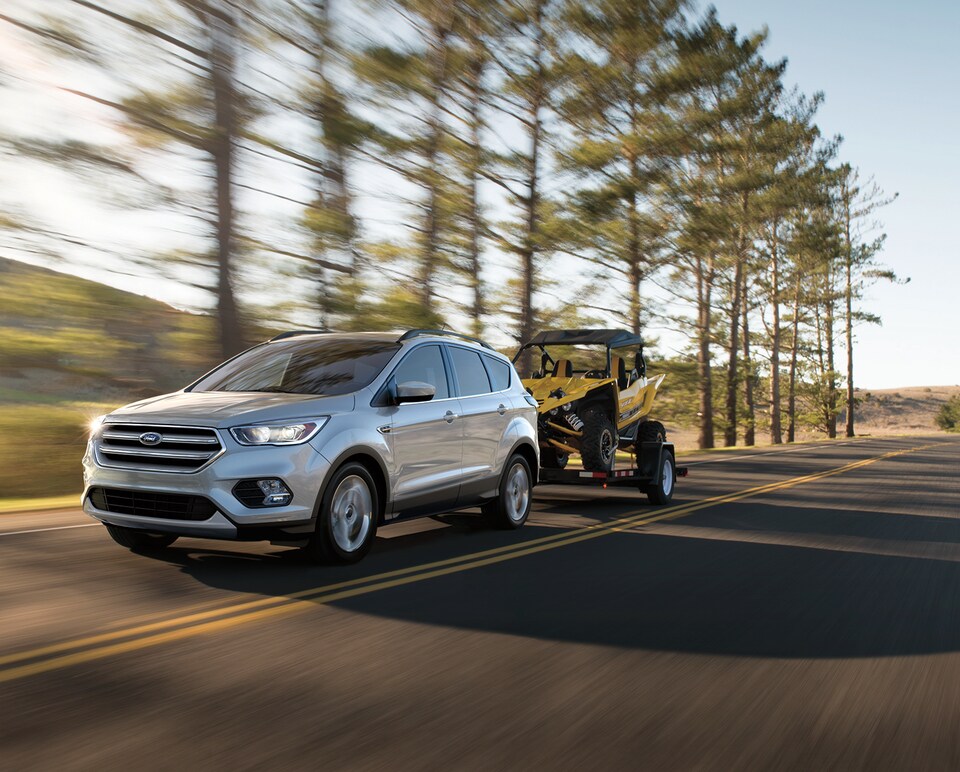 Sweetening the deal even further is a suite of valuable feature and technology options that enrichen the ride for the driver and passengers alike. If you want a solid entertainment system, the Sync 3 infotainment option will deliver it. Automatic parking assistance can make driving easier, while safety technology like blind spot monitoring and adaptive cruise control will provide you all the tools you need to stay safe on the road.
The 2018 Ford Escape is an excellent option for anyone interested in driving a compact SUV. If that includes you, come on down to Fairway Ford in Henderson, TX. Our staff of Ford-brand experts would love to help you find your perfect car in our inventory of new Ford vehicles.