The 2018 Ford F-150 is easily one of the best trucks on the market. Packed full of great features and enhancing its performance with a sturdy but lightweight aluminum chassis, it improved nearly every facet of it performance.
And then there was the F-150 Raptor.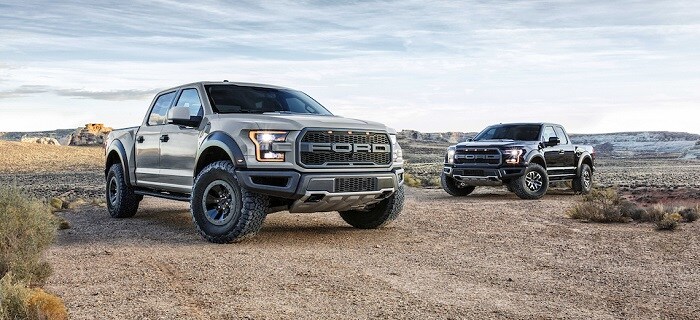 The top trim of the 2018 F-150 model lineup, the F-150 Raptor delivered high-performance geared specifically toward off-roading and tough terrain. It employs a range of technologies geared specifically toward boosting the already impressive abilities of the F-150 to help deliver the premium performance drivers want.
With the 2019 model, Ford is aiming to take the Raptor even further. The newest iteration will add a variety of performance-enhancing features. These include internal bypass shocks that maximize handling, a new Trail Control system designed to help you focus while driving through rugged terrain, and Recaro sport seats to keep the driver secure at all speeds.
"[The] Raptor's success is rooted in its incredible suspension, superb vehicle control and the confidence the truck instills in its owners," said Hermann Salenbauch, the global director of the Ford Performance vehicle programs. "Upgrades to the 2019 F-150 Raptor have improved all three to new levels that the competition will have to benchmark – again."
Expected to go on sale later this year, the 2019 F-150 Raptor will be a bar-raiser for the pickup truck market. To get in on the ground floor, get in touch with us at Fairway Ford in Henderson, TX. We can tell you more about the Raptor, the F-150 lineup, and the rest of our new Ford inventory.