Find the Expert Service Your Truck or SUV Deserves at Fairway Ford
When people buy an SUV or a truck, it's often because they're looking for a vehicle that can handle a little bit more than a daily commute. That's especially the case when you invest in one of the new Ford trucks or SUVs available at Fairway Ford of Henderson, TX.
Just because an SUV or a truck is more capable than your car, however, doesn't mean it doesn't need maintenance. If you want them to stay running at their peak, you'll need to provide the same high-quality regular maintenance that every vehicle deserves. At Fairway Ford, you'll find a service center that can provide it.
Better yet, you'll find service technicians who are specially positioned to handle the specific repairs your larger vehicle might need. A large portion of our new inventory is made up of SUVs and trucks. This means that our service team has some more than decent experience dealing with vehicles of this variety.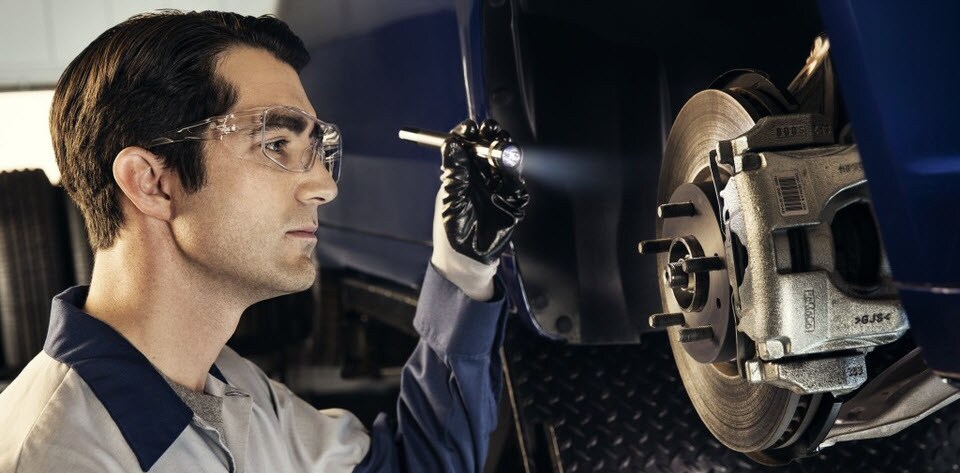 You can also count on us to have the tools and equipment you need to make sure your maintenance is performed properly. This includes oil changes. Our expert staff can recommend and provide the best oil for your vehicle and the conditions you'll be driving in.
Drop Us a Line and Schedule Your Appointment Today
Would you like to know more? Don't hesitate to contact the service team Fairway Ford today. We'd be happy to answer any questions you have. We can also help you find a convenient time to bring your truck or SUV in for the service it needs. We aim to be a dealership that makes you feel confident in the vehicle you're driving. Sometimes that means selling you something new. Other times it means helping you take care of the car you're driving currently. You can count on us to do the job right.
Schedule Service